Communion : Sundays at 11am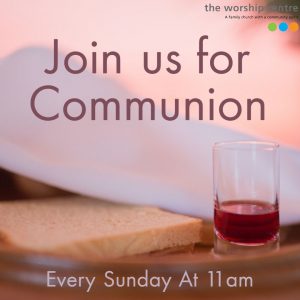 We can't be in one room, but we can still be of one accord, so every Sunday at 11am throughout this season of being unable to meet together, we're encouraging everyone to break bread.
Gather your family and share communion together in your home, remember the victory of the Cross and pray for the church family as we all do this together at the same time.
Don't have bread and wine in your house? That doesn't mean you can't take communion. Be creative. This isn't meant to be religious, but symbols to help us remember, so whatever you have got, that's your bread and wine.
---
Although we do not have an online church service ourselves, there is an abundance of amazing churches, worship and teaching available online.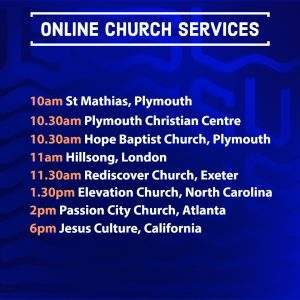 Here are a few churches that you might like to connect with today.