God Is Able
Join us again this Sunday at 10am as Pastor Rob looks at 'The Dimensions of God's Ability' as he reads Marks account of the feeding of the 5000.
Whatever your need, God is able!
We also have more worship from Kathryn, Kelly and Hannah.
We can't wait to see you online
---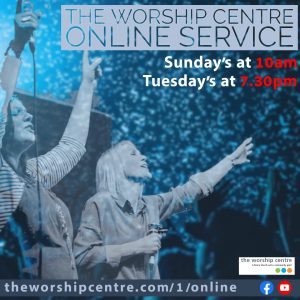 WE ARE MOVING!
Instead of seperate blog posts for every video each week, we are bringing all our online church messages and worship together into one location at www.theworshipcentre.com/1/online
We hope this will make navigating our site a little easier for those looking for our online church services throughout the week.
We look forward to seeing you over at our new online home today where this weeks worship playlists have been chosen by Kathyrn Noble as she thinks about the peace and tranquilty we find in God.