We are a lively and relevant church full of love, hope and truth, meeting each Sunday at 5pm in the Tamar View Resource Centre (next to co-op).
We will love you to join us for those very special times in a thriving community
Come and be part of what God is doing among us! Barne Barton Community Church is for you!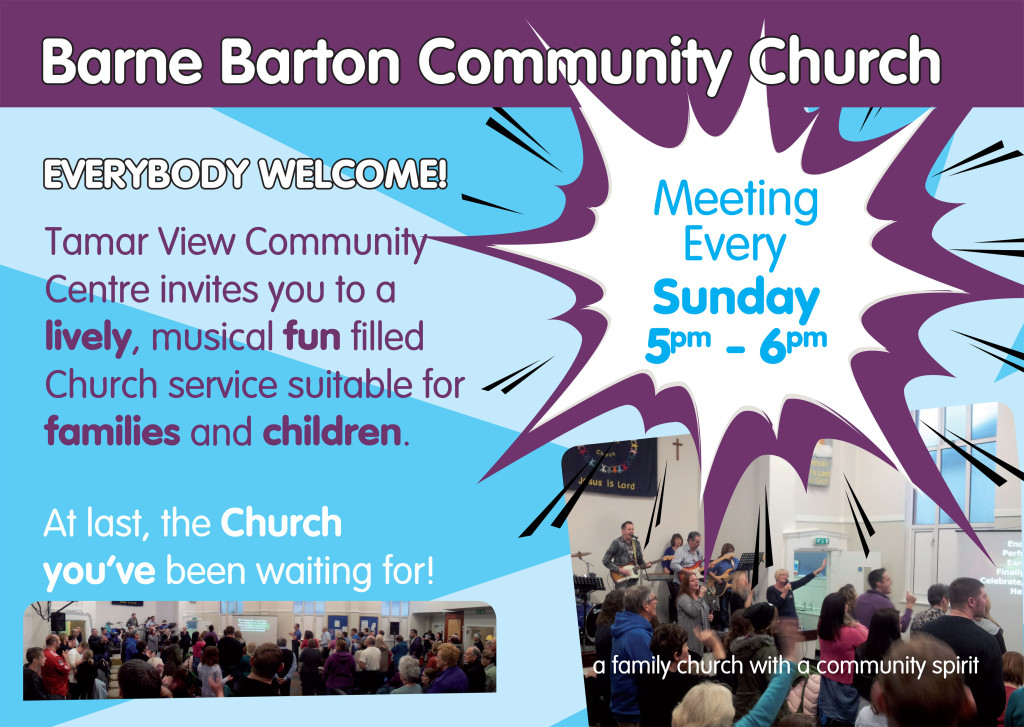 Location
Address: Tamar View Community Resource Centre, Pool Park Road, Barne Barton, PL5 1DD.