Looking for a place to meet other young parents – then why not try our Cheeky Cherubs group?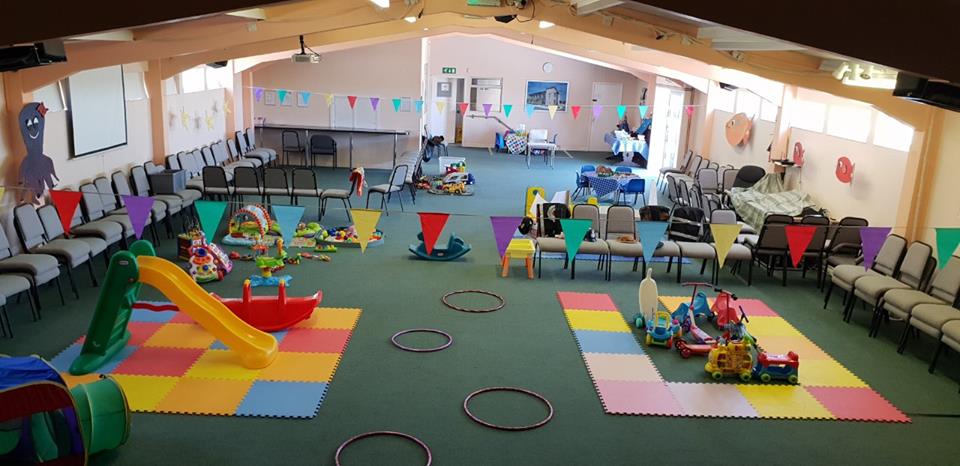 What:
Cheeky Cherubs is a Parent and Toddler Group where parents, carers, childminders and their children can go to have fun and meet new people. It provides an opportunity for local mothers, childminders and carers to meet for coffee and a chat, and for the children to play together. Pre-school children up to five years old are catered for, and new members are always welcome. Parents and carers remain with, and are responsible for, their children throughout the session.
Cheeky Cherubs provides opportunities for:
Babies to play and explore in a safe area;
Free play with a good range of toys;
Tea and coffee at arrival
A refreshment break for adults and children, with snacks for children.
Cost:
We charge  £2,00 per session (price for one adult + one child, any additional child pays 50p).
Tuesday mornings from 9:30 – 11:30am
Where: The Worship Centre
Plymbridge Road, Estover PL6 7LF
Testimonials…
Kerri –
Lovely selection of clean toys. Nice that you have snacks for the children. Just the right size room so that you can sit and watch the children
Tracy –
They make you feel welcome. Very friendly, good range of toys.
Dawn  –
A friendly, relaxed group – great for keeping mums and toddlers sane!
Helen  –
Everyone is so friendly and it's a very happy atmosphere! Plenty of variety of toys and activities.