** A New Years Eve celebration for all the family**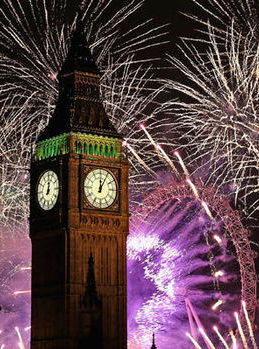 We are putting on a very special New Years Eve party early in the evening, especially geared for families with young children and those who prefer not to stay out late. The clocks will be turned back to create that late night feeling, with Big Ben ringing in 2020, and the London fireworks display projected around the room at 8.30pm.
Party games, dancing, drinks and nibbles as well as a children's bouncy castle (thanks to Phil Blunt at Bouncing Crazy Bouncy Castle Hire) will keep everyone entertained from 6.30pm – 9pm, along with sparklers, party poppers and a classic rendition of Auld Lang Syne as we see in the 'New Year'.
Everyone is welcome
Even if you don't have children, no matter your age, we would love for you to join us.