…strengthen the brethren.
Come join us on Saturday 11 March at 9am for an All-You-Can-Eat Breakfast at Marshmills Beefeater Restaurant.  As well as enjoying a feast that will see you through the day, from tasty Continental breakfast options to Full English delights, we will be taking the opportunity to pray together, encourage one another, and hear from our Church Leadership Team as Pastor Rob, Pastor Dan and the Church Elders share what's on their hearts.
If you're new to the Church then this is also a great opportunity to meet the Church Leaders and build relationships with the men at The Worship Centre.
Come and be fed both spiritually and physically for just £10.
For more details or to book your place: email our events team or speak directly to John McGowan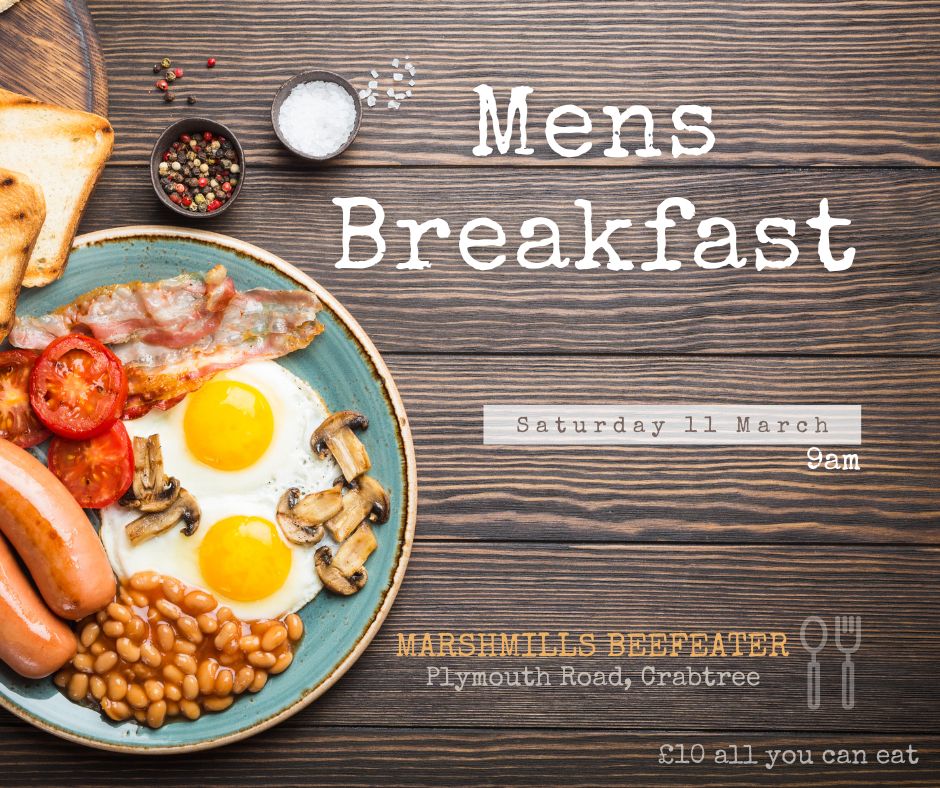 Ladies, you're not going to miss out as an event just for you is on it's way soon.  Watch this space!